Vitucci Carpentry & Maintenance
Property Maintenance & Repairs
Professional Property Maintenance & Repairs
Your house is your largest asset and our experienced carpenters can help you take good care of your home with general repairs and maintenance.  We offer a fast, responsive service and good honest prices so you don't need to stress when something goes wrong.

Fixed Price Property Repairs
Our experienced carpenters are licensed builders and proud members of the Housing Industry Association and Master Builder Association which is why we are one of Adelaide's trusted builders for home repairs and maintenance.  We offer expert help and advice along with a detailed fixed-price quote, so you know exactly what you are getting for your money.
Exterior Home Maintenance
Replacement Windows & Doors
The exterior of your home takes a real battering as it is constantly exposed to the weather. Over time leaks and rattles can develop and windows seals and doors can deteriorate and need replacement.  Our experienced carpenters can repair rotting or damaged windowsills or can supply and fit new replacement windows and doors.
Replacement Eaves & Fascia's
Overflowing gutters and blocked drains can cause huge amounts of damage to your eaves and fascia's.  If you see signs of mould or rot on the eaves or fascias it is best to get it checked out as soon as possible. Our carpenters can assess any damage and talk you through the repair options including removing and replacing damaged sections to avoid the expense of a total replacement.
Decking, Verandah & Pergola Repairs
If your decking, pergola or verandah is splitting, warping or generally looking worse for wear our carpenters can quickly and easily help.  We can assess the safety of the structure and repair and replace damaged timbers to refurbish it, or we can design and build a replacement.
Interior Home Maintenance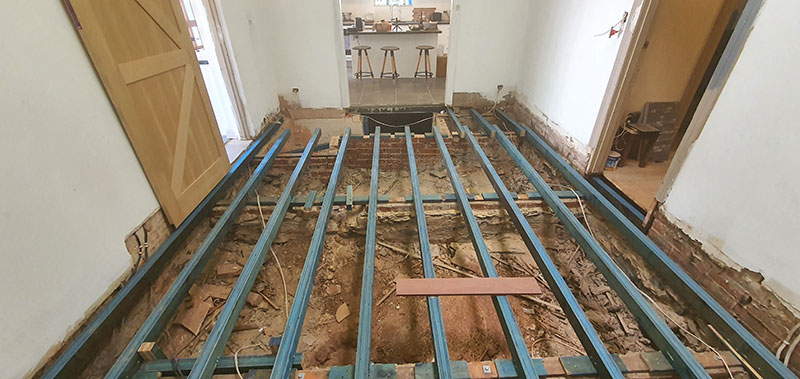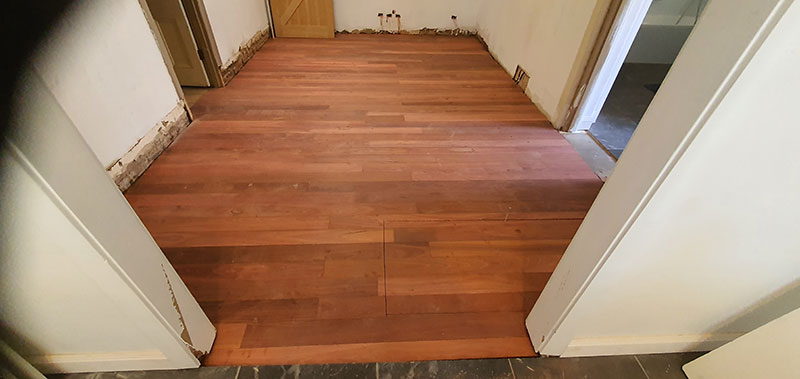 2nd Fix Carpentry
If you've just moved into a new home or business or are renovating your existing property, our experienced carpenters can help you with a range of second fix carpentry services.
Door Fitting
Our carpenters are experts at fitting new doors and door frames.  We can supply and install a wide range of traditional, modern and contemporary doors.  From new sliding doors to single or double doors we'll take care of everything including removing your old doors, cutting the doors to size, painting and hanging the door along with fitting the locks and handles so you don't need to lift a finger.
Wood & Laminate Flooring Installation
Are you sick of old worn carpets or are you over your slate flooring? Then let our carpenters help you install a beautiful timber or laminate floor. We offer a complete range of wooden flooring from solid wood floors, engineered timber or wood effect laminate floors to transform your lounge, living areas, bedrooms or hallways.
Kitchens & Cabinets
Let us take the stress away from updating your kitchen or adding new cabinets, cupboards and storage space in your home.  Our professional carpenters can repair or replace kitchen cabinets, upgrade your benchtops and add extra storage space with additional cupboards or a pantry.
Quality & Integrity
VCMSA carpenters are licensed builders and we value the trust you place in us. Quality and integrity are at the heart of our business so our carpenters will take the time to explain everything and do a thorough and professional job that's guaranteed. 
To find out more or get a free quote